Explore and Consider the Unique and Capable Luxury Crossovers & SUVs at Modern Cadillac of Burlington
If you're ready to add a sense of class and luxury to your daily travels around Mebane, Greensboro and beyond, you'll want to consider these three impressive new Cadillac SUVs that we have in stock. While sharing similar naming and other characteristics that unite the American automaker's entire lineup, each of the new Cadillac XT4, XT5 and XT6 present their own particular strengths, characteristics and personalities. Whether you drive solo but want a little more cabin space and utility than what the typical luxury sedan offers, or if you have an increasingly growing family to drive around Chapel Hill, Graham and beyond, we'll have the perfect luxury SUV from Cadillac that works best for you.
Before you head over to our Burlington, NC Cadillac dealership, take a look at what each of these amazing new luxury models offer for your travels around the area and for longer road trips. We'll showcase the unique features and offerings for each of the new Cadillac XT4, XT5 and XT6 to give you an idea of what you'll get with each model. Before visiting us in Burlington from Graham, Greensboro or Chapel Hill, apply for financing so you'll be ready for the best leasing or finance deal on the kind of Cadillac SUV that makes sense for your style and needs. Make your way over to Modern Cadillac of Burlington today and see if the kind of new luxury crossover you're looking for is available and works for your budget.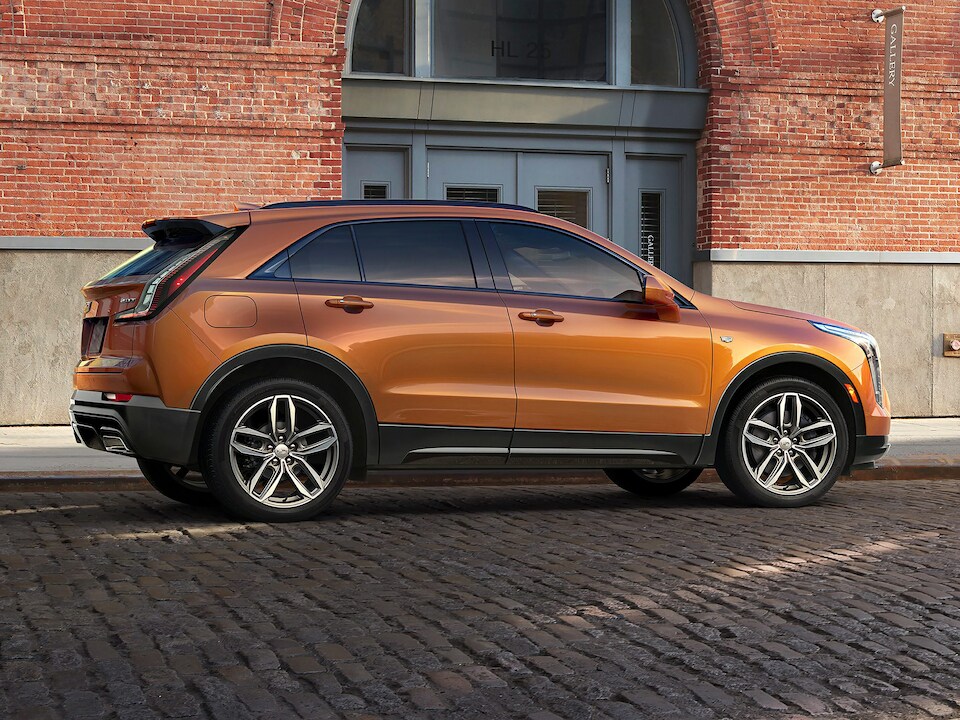 Our smallest luxury crossover found here in Burlington, the new Cadillac XT4 is a great choice for someone who commutes around Burlington or Chapel Hill daily and wants a little added utility and interior space in their daily vehicle.


With a 2.0-liter four-cylinder engine, producing 237 horsepower, you'll be able to earn up to 30 mpg on the highway in your new Cadillac XT4, making it a smart choice for your daily travels.


Across three trim levels and with plenty of options you'll find standard safety features like automatic emergency braking with forward collision warning, additional driver aids like blind-spot monitoring and rear cross-traffic alert and even features like a sunroof, wireless mobile device charging, available Wi-Fi connectivity and more.


Though it's our smaller crossover, the new Cadillac XT4 features a smartly designed cabin that's spacious, well-organized and comfortable for all your passengers and cargo to squeeze inside.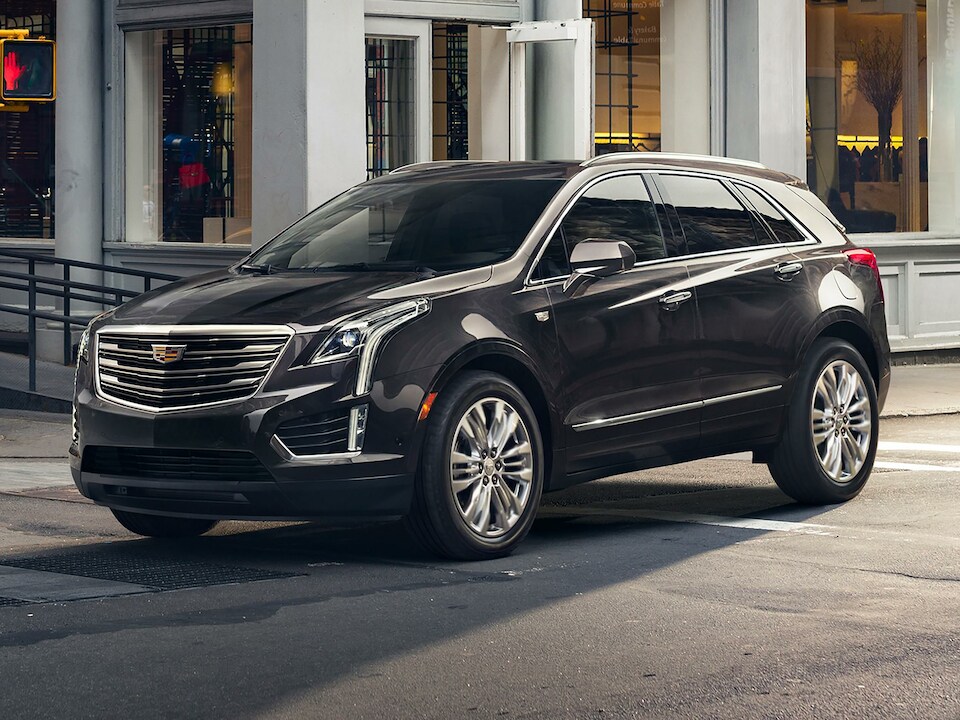 If you need something a bit larger without going all-in on a three-row SUV, the new Cadillac XT5 is a delightful midsized SUV with seating for five, ample cargo room and a variety of capable engine options you can choose from.


Starting off with the small crossover's same turbocharged 2.0-liter four-cylinder, the new Cadillac XT5 produces 237 horsepower in its base level. It's with the available 3.6-liter V-6, producing 310 horsepower with 271 pound-feet of torque and the available AWD system that makes the new Cadillac XT5 a fully capable and fun to drive SUV, for any kind of driving around Burlington or Chapel Hill.


You'll get a bunch of driver aids in the base level, including lane departure warning, forward collision warning and automatic emergency braking, while the two higher trims - Premium Luxury and Sport - of the new Cadillac XT5 offer more safety features like blind-spot monitoring, rear cross-traffic alert and more.


Other technology offered throughout the three trims of the new Cadillac XT5 include smartphone integration, a Bose stereo system, a hands-free liftgate, automatic windshield wipers and plenty of upgrades for all kinds of premium systems and amenities you'll enjoy having in a luxury SUV.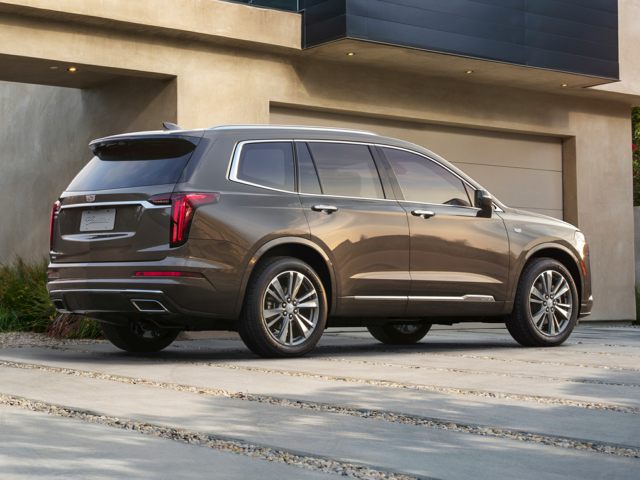 Adding another three-row crossover to our lineup with the recently unveiled Cadillac XT6 gives you yet another luxury option, especially if you have your family in mind during your shopping process. With the new Cadillac XT6, you'll have three rows of seating, with the far-back seats providing ample space for even adult passengers, while the easily adjustable middle and back rows can create tons of room for cargo.


The powerful 3.6-liter V-6 in the new Cadillac XT6 produces a smooth and capable 310 horsepower with 271 pound-feet of torque, and you can add AWD to the mix to provide a safe and controllable drive around any kind of road surface in any weather. Providing even more versatility than the average crossover, the new Cadillac XT6 can even tow up to 4,000 pounds in the right setup.


There are only two trim levels for the new Cadillac XT6, with the base Premium Luxury edition being thoroughly equipped, including a sunroof, a hands-free liftgate, heated front seats, a heated steering wheel, and a full suite of infotainment features, including smartphone integration, Wi-Fi capabilities, a wireless device charging pad and six USB ports. The base trim includes driver aids like blind-spot warning, lane keeping assist, automatic emergency braking and more, while the Sport trim provides some equipment to help with towing and some other amenities.


Additional options for the new Cadillac XT6 include upgraded leather upholstery and interior trimming, and you can swap out the middle-row bench for a pair of captain's chairs, reducing your passenger capacity to six, from seven, but opening up space in the cabin for more small items to store inside. You can also add the Cadillac Night Vision feature, which detects pedestrians or large animals beyond the reach of your headlights after the sun has gone down.